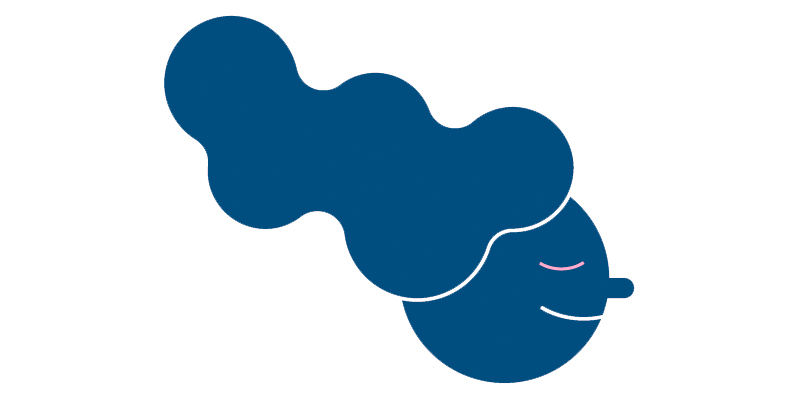 Brain-Savvy Wo+man

A leadership programme for women

All online content

These are exciting times for women at work.
Young women today expect to go as far as their ambition can take them.

Like modern men, they don't see themselves in a cut-throat competition to climb the greasy pole. Smart organisations are being reinvigorated and reinvented to be more inclusive, more dynamic, and more responsive to the diverse markets they work in, and the clients they serve.
And yet…
Despite the new business landscape, only 8% of women say they're achieving their career goals.
And women still face challenges men don't.
Whatever your career aims this programme provides you with the insights, tools and skills to thrive in your career. Our programme covers everything from confidence, to creating a high performing team to becoming the leader you want to be. It's all on line with flexible ways to take the programme to suit you or your organisation.
If you are an individual wanting to boost your career there are more details in the link. 
If you are responsible for career's in the organisation please click here for our organisation options.
What people are saying about the programme
'Securing and developing talent remains as important as ever. This is a much-needed course aimed at supporting what is probably the most underutilised resource in your organisation – brilliant women who for whatever reason think their career potential is unlikely to be fulfilled'.
MD for European Retail organisation who has sent a number of women on the programme.
What I enjoyed:
* Content is interesting (what's why I'm on it quickly!)
* The  set-up of individual modules, very clear structure and easy to follow
* The animation 
I didn't find anything I didn't like yet.  I personally like the high power posture section and the habit (name the cue, routine, reward to change behavior).  And I will apply them in my daily work.
Pharmaceuticals Senior Marketing Executive USA.
 "It looks brilliant, easy to navigate and so much material!"
HR Executive UK, from a client who reviewed the programme.
---
Create your business case for attending Brain-savvy Wo+man:
career management for women
Create your business case - Click to read more...
If you have looked at the modules offered in Brain-savvy Wo+man and in your mind said, "That would help me, and "I definitely need that!" but are nervous to ask for sponsorship and funding from your organisation we recommend you put together a business case. A business case sounds difficult but it's really just the rational and benefits to the organisation of you attending the programme: their return on the investment they will be making in you.
In reality, these are the questions any organisation should be asking before they spend money on training so pre-empting them puts you in a strong position. Whether you create a written proposal or just make sure you have answers to the points below will depend on your relationship with your boss and the level of formality in the organisation. However, we do recommend you write the answers down even if that's just for you to get your arguments clear.  There are four points to cover:
How what you will learn in the training can immediately benefit your current role. You might want to focus here on things above and beyond the 'woman's issues' like, getting better performance from a team, being more influential on behalf of the department, more confidence with clients, clearer about your career path and goals.
The long term benefits the programme will have on your career with the company. Some areas of focus might be how you will gain an understanding of the latest thinking on motivation, personal change and inclusive leadership, and an understanding of your strengths and areas for further development.
Create a summary of your research on this specific programme and why it's the best option. You might want to cover the science based research which the programme is designed around, including how people learn and change behaviour. Our credentials in Leadership Development and our extensive business experience.
Your willingness and plan to share what you've learned with others for the prosperity of the company
If you package the information well your boss should recognize a good investment. If not, then it may be time to find one that does!
Brain-savvy Wo+man reflection questions
Is this the right time for me to do this programme?
These questions are designed to help you reflect on whether this is the right programme for you at this time in your career. We recommend you ponder the questions and note down your thoughts. Then leave it for at least 24 hours and come back to see how you feel and if any other considerations have arisen. The questions also cover practical considerations like making the time for the course.

Whilst the easy path is often to stay the same the rewarding path will be opening up to change. We want you to have every opportunity to be the best you can be and have a career that takes you as far as you want to go.


The reflection questions
Are you considering this programme because you have issues with your career right now or because you want to be the best you can be?
If you have career issues are there solutions suggested in the modules? Which modules resonate?
If you want to be the best you can be which modules will stretch and challenge you?
What will be the benefits for your to do this programme?
What immediate benefits will you gain?
What long term benefits will you gain?
How excited do you feel when you read the programme content?
Practical considerations
How disciplined are you at making time for your own development?

Have you thought about how practically you will fit the programme into your work and personal commitments?

How can you stretch yourself rather than making the default "I don't have time."

What is one small change you could make which will enable you to do this programme and gain the career benefits it will provide?

Funding
Can you personally fund the programme or do you want to get funding from your employer? If so the tool
Creating a
Business case
might be helpful.
If you work for a charity or are a member of a women's network check to see if we are partnering with them and have agreed a discount. We also offer discounts to employers who sponsor and fund a number of people on the programme. Email
sarahnorth@hhab.co.uk
.